Skip to products grid selection
Accessibility statement
Stranger Things

The Quiksilver x Stranger Things collection takes us back to the raw energy of 1986 in a series of era-inspired releases and short film starring the Quiksilver team on a road trip to the upside down.
1986 collection
This Quiksilver x Stranger Things capsule resurrects designs from a time when surf culture had it all, from pop prints to rock n' roll grit.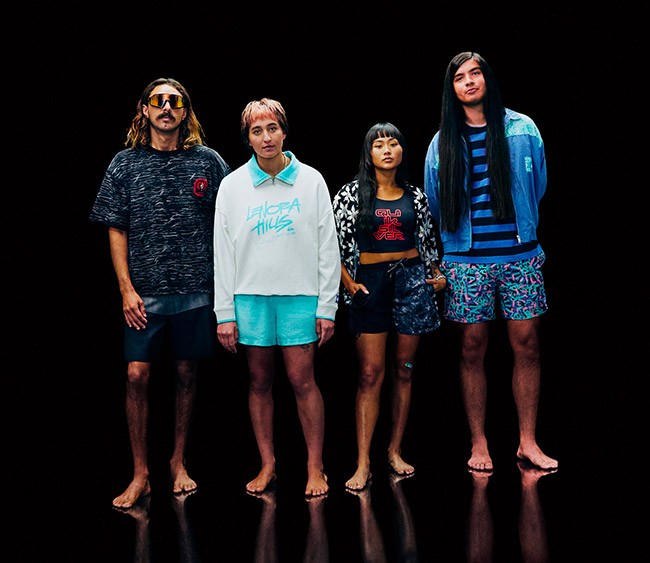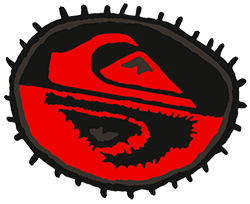 We dove into our design vault to recreate iconic pieces more than an echo of themselves. The loud and shameless styles that defined 80s surfing.
Character Wardrobe
These era-authentic styles were recreated from our design vaults for Netflix and worn in the show by characters like Argyle, Nancy Wheeler, Steve Harrington, Max Mayfield and Mike Wheeler.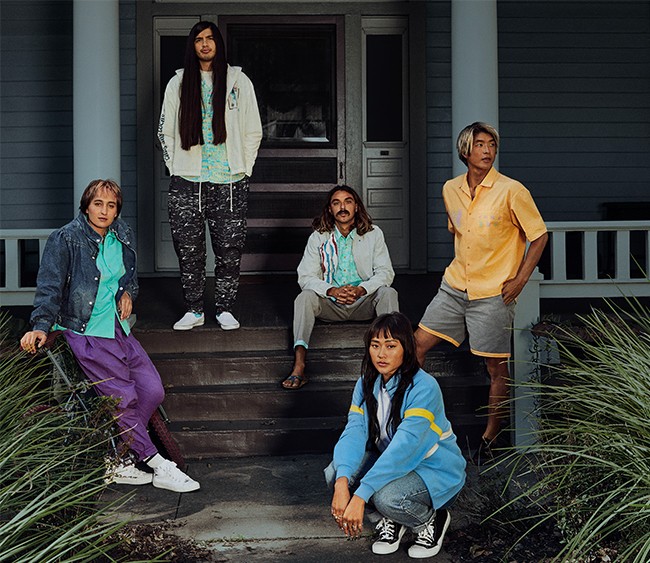 Surfer Boy Pizza
Hot Quiksilver x Stranger Things looks delivered to your door. Real merch for Surfer Boy Pizza staff, available now.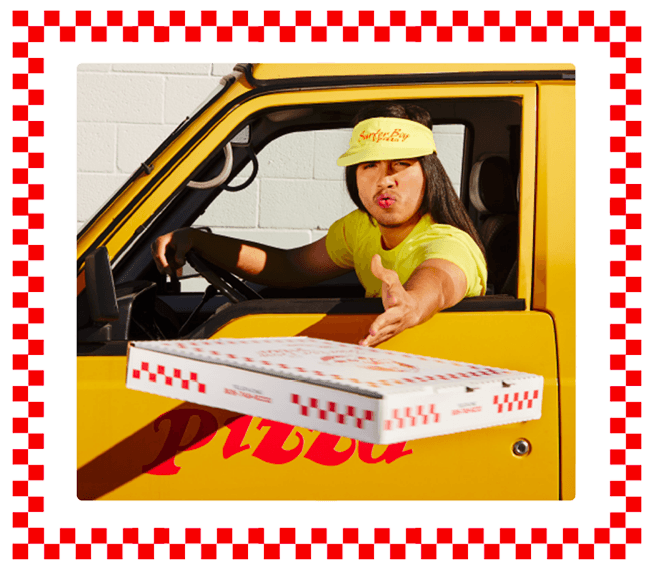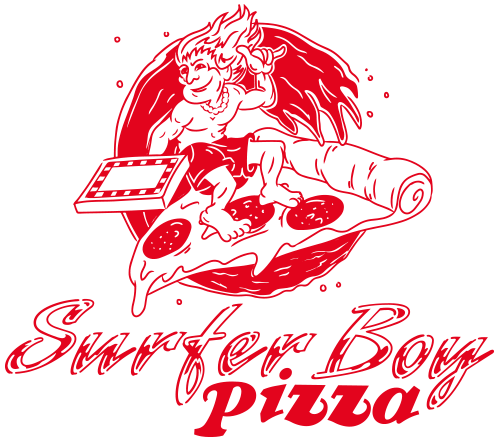 This collection taps into the surf style of Stranger Things 4's Surfer Boy Pizza shop and delivery driver Argyle for a hot slice of '80s California culture through the Quiksilver lens.
Lenora Hills Surf Club Collection
Pastel madness. High hip bikinis. Massive hair. Lenora Hills Surf Club captures the height of '80s So-Cal surf fashion.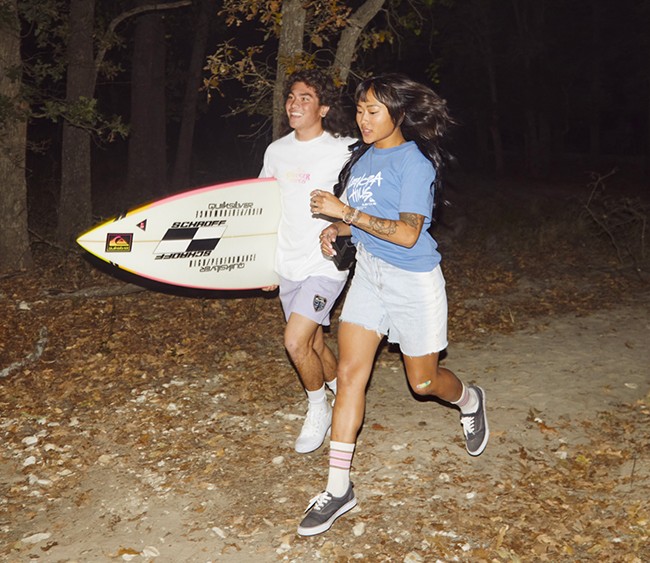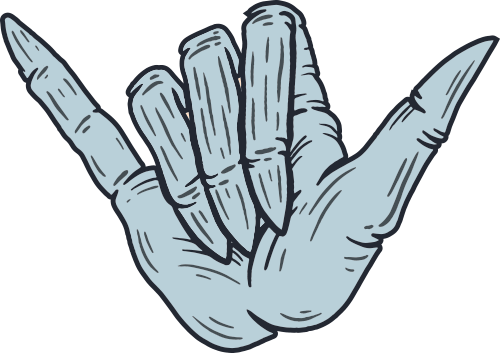 A fictional town from Stranger Things 4, Lenora Hills echoes the real beach attitude and looks of the period. Created in collaboration with Netflix Stranger Things.
Hellfire Surf Club Collection
Dungeons and skulldrags for beach-going ratbags. This is the rock n' dice roll of the Quiksilver x Stanger Things collaboration.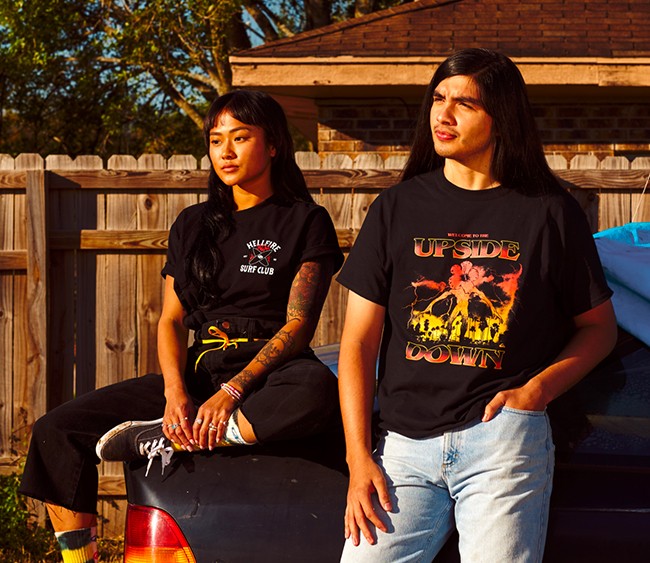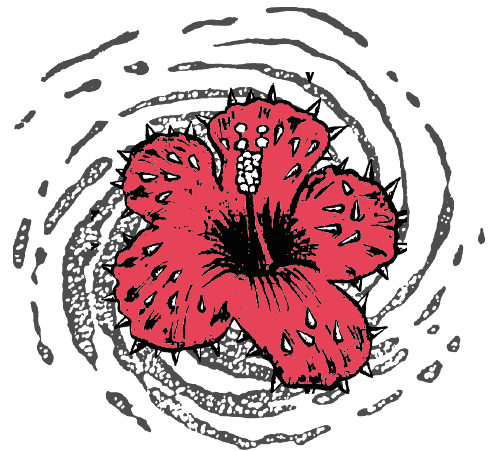 The Hellfire Club is a Hawkins High's D&D group in Stranger Things 4. We flipped that inspiration Upside Down with some rock n' roll surf flair.
Stranger Things™/© Netflix. Used with permission.